Awards
StoneCrabs Theatre has been in receipt of the Jack Petchey Achievement Award Scheme & the John Fernald Award to recognise and celebrate the achievements of the young people who are members of our Young Directors and Young Actors Projects. We want our young trainees to become capable professionals in the field of theatre as well as raise their aspirations, belief in themselves and support them in making a contribution to their society.

The John Fernald Award is a separate fund administered by Equity Charitable Trust. It was set up in 1988 from the estate of the late John Fernald, Theatre Director and former Principal of The Royal Academy of Dramatic Art. The aim of the award is to help new Assistant Theatre Directors to gain valuable experience in a professional theatre.
Recipients of the John Fernald Award
2015
Jude Evans
Jude Evans will be working with the company in the productions of Skin in Flames at Park Theatre and Tieta at the Swann Dobcross.
2014
Hattie Coupe
Hattie assisted director Ben Samuels in the company's production of Kitchen by Gael Le Cornec and assisted the producers in Das Ding at the New Diorama Theatre.
2012
Ferghal Crowley
Ferghal Crowley assisted co-artistic director on the Asphalt Kiss at the New Diorama Theatre, The Burial by Bola Agabje at the Albany and the research and development project The Decorator.
2010
Meziem Ndukwe
Meziem Ndukwe worked on adapting and directing Dorothy West short story An Unimportant Man for the stage. Cherry Pickin Your Blossom was presented at The Albany as part of the Black History Month Festival 2010. During her attachment, Meziem also developed further her leadership and organisational skills in both artistic and management matters.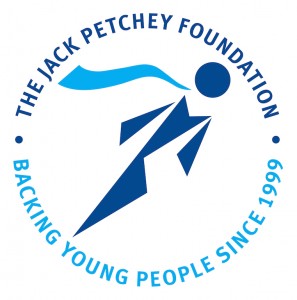 Established in 1999, The Jack Petchey Foundation gives grants to programmes and projects that benefit young people aged 11-25. The Foundation is eager to help young people take advantage of opportunities and play a full part in society. The major focus of our work is the Achievement Award Scheme. The Foundation focuses on London and Essex. Since it has been established the Foundation has awarded grants totalling over £65million. More information about the Scheme and The Foundation visit www.jackpetcheyfoundation.org.uk
Recipients of The Jack Petchey Achievement Award
2015 – 16
Katie­Ann Macdonald
Rebecca Gwyther
Devan Wells
2014
Sian Davila (Young Director)
Tristan Fynn-Aiduenu (Young Director)
Chloe France (Young Director)
2013
Lynette Linton (Young Director)
Sean Steven Garland (Young Actor)
Katherine Gomez (Young Actor)
2012
Ferghal Crowley (Young Director)
Usomine Irumekhai (Young Actor)
Ose Ejedenawe (Young Actor)
2011
Kemi David (Young Director)
Dipo Oguleye (Young Actor)
Alex JC Forni (Young Director)
Helen Donnelly (Young Director)
2010
Christopher O'Donnell (Young Director)
Josh Bayne (Young Actor)