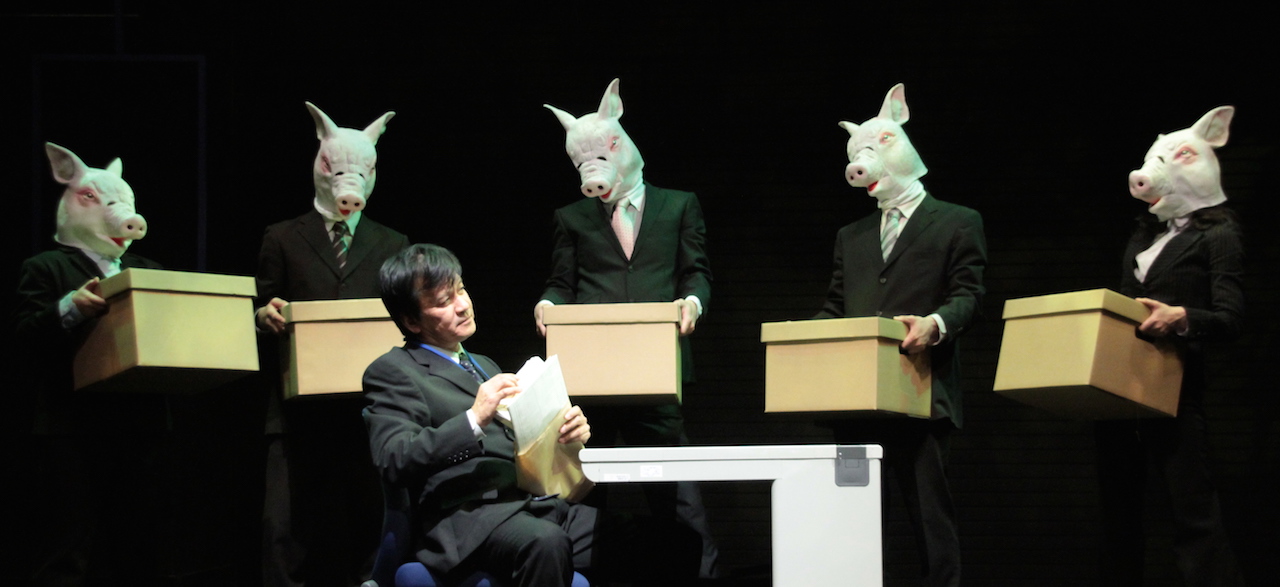 Contemporary Japanese Plays and Playwright series
After 10 years of delivering work in Japan, StoneCrabs Theatre Company has joined forces with Yellow Earth Theatre and Japan Foundation to present a new monthly series of events, to introduce to UK audiences the work of some of Japan's most outstanding playwrights, all of which will be heard in English for the first time.
All shows at
7pm
at Rada Studios
Wednesday, 12 October, 7pm

– Got to Make them Sing by Ai Nagai
Directed by Kim Pearce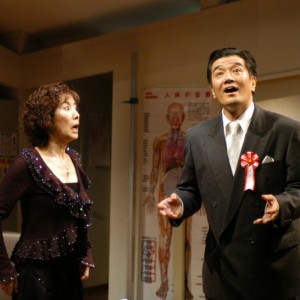 At a public high school in Tokyo, a few hours before the annual graduation ceremony, Miss Ta'ke former chanson singer, now music teacher and school pianist, has lost her contact lenses putting at risk her ability to play the national anthem.  As the high school's principal and his colleagues try to find a solution, they also have to deal with Haijima, the social studies teacher, who threatens to bring the whole school into disrepute.
Hilariously dark and using the Tokyo Board of Education's decision to punish teachers who fail to comply with the ruling to raise the flag and sing the national anthem at graduation ceremonies, Ai Nagai's contemporary social comedy 'Got To Make Them Sing' calls in to question the very nature of freedom of speech and just how far we are prepared to fight for it.
Saturday 12 November, 7pm

–   Pighead by Toshinobu Kojo
Directed by Kwong Loke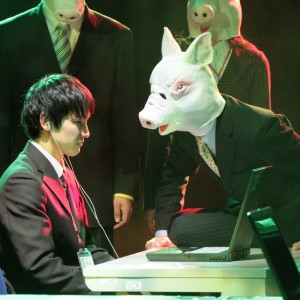 When a group of Tokyo office workers are faced with the re-structuring of their company, which starts as a civilized way of establishing your ground and keeping your job, quickly descends into a struggle for survival where firings, organizational reshuffles, cancelled strategies unfolds as part of a darkly unethical sinister world. A thrilling descent into horror.
Inspired by William Golding's Lord of The Flies, Pighead is written by Toshinobu Kojo.  Despite the dearth of documentary plays in Japan, Kojo, 54, has become passionate about the genre after visiting Britain at a time when verbatim theatre was enjoying a revival, in 2006 he produced a version of Robin Soans' award-winning "The Arab-Israeli Cookbook" in Japanese.
Monday 12 December, 7pm

– The Sun by Tomohiro Maekawa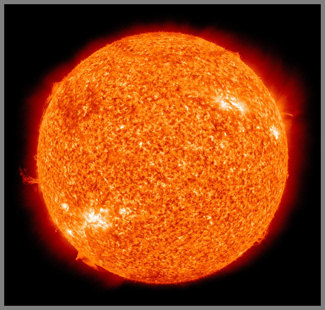 Set in the early 21st century with the population decimated by bio terror. Two kinds of humans now exist, the Nokusu and the Kyurio. The Nokusu were infected with a virus but survived and are carriers of an antibody. Most are young, healthy and have high intelligence, but they have a high sensitivity to ultraviolet rays and are active mostly during the night. The  Kyurio. They survived by never having the virus. The Nokusu discriminates against the Kyurio.
In a dark Japan of the future, the world population has to deal with the consequences of the unbridled growth-driven capitalism of the past. Today, people's polarities are extreme and as clear as day and night. Can the Nokusu and Kyurio overcome their differences and find the humanity that will ensure their survival?
---
This project is kindly supported by