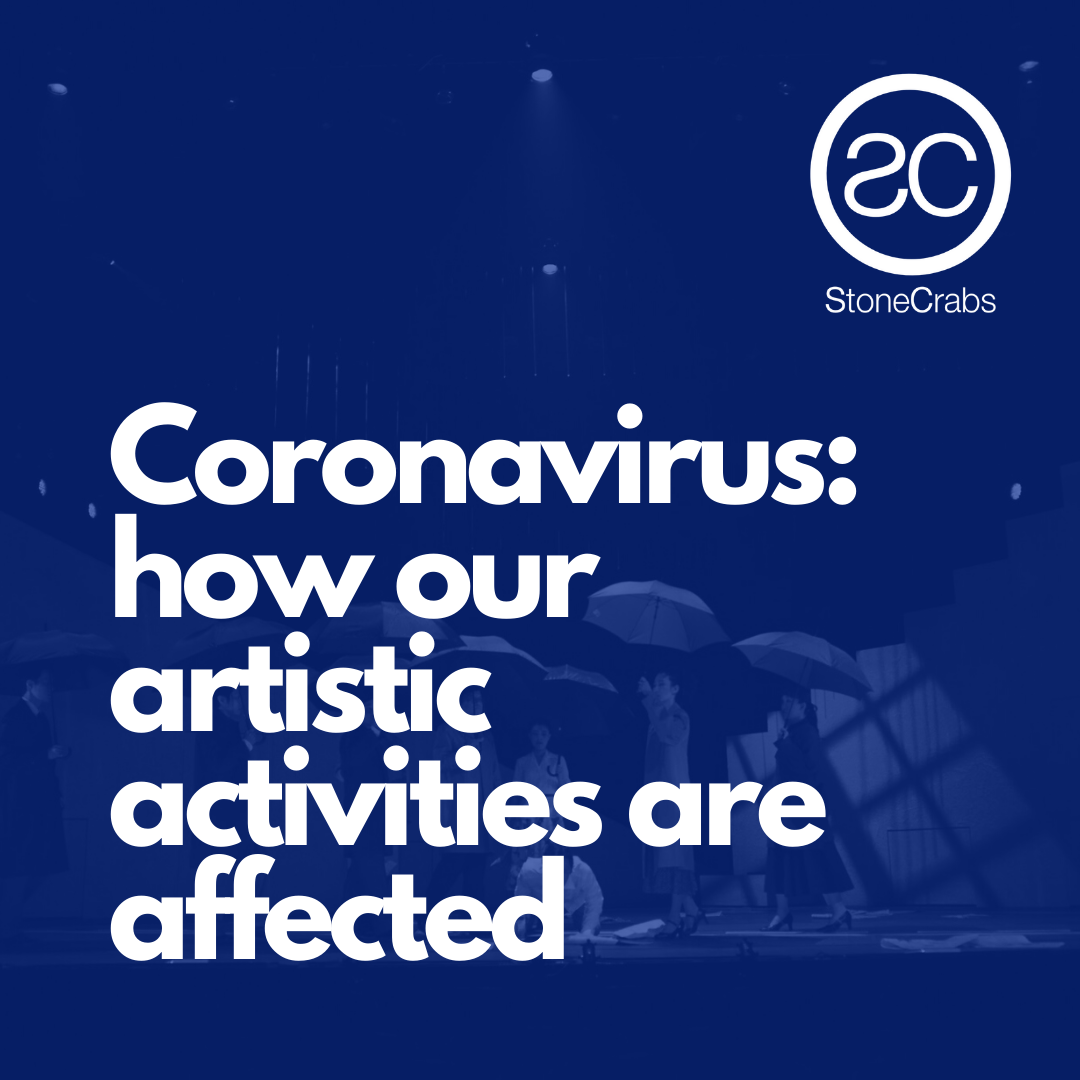 We are monitoring the coronavirus outbreak closely, taking guidance from our Board of Trustees, the UK Government and the NHS daily. Our position up to now has been to continue our work as normally as we possibly can, but with an eye to an ever-changing environment. The health and safety of our artists, participants, staff and audiences is our top priority. We are committed to playing our part in the minimisation of the spread of the virus.
We are living through strange and unprecedented times and trying to find our way. In light of yesterday's announcement by the Government, and after liaising with our partners, we have decided to freeze our Young Directors training programme live workshops and public events and pick it up again in September 2020.
We will be postponing:
StoneCrabs Young Directors Launch Party. Scheduled for 31st March 2020 at Theatre Deli, Broadgate. We are rescheduling this event for late September or early October 2020. A new date will be announced soon.
StoneCrabs Young Directors Festival. Scheduled for 27th to 30th April 2020 at Theatre Deli, Broadgate. We are hoping that we will be able to reschedule this event for late October or early November 2020. Tbc.
We will keep monitoring the situation, liaising with our partners and will announce new dates for both events as soon as we can.
Please note that anyone who has already purchased tickets for these events will be given the following choices:
get their money back
transfer their ticket to a new date
transfer their ticket to a friend or a family member
alternatively, and if you, a friend or a family member are unable to attend on the new dates but you would still like to support the programme, we would be grateful if you could consider treating your ticket purchase as a donation to our work, although of course there is no obligation for you to do so.
Detailed information regarding the above options, will be communicated directly to ticket holders shortly via the relevant booking channel.
So much is still unknown, but we remain optimistic and over the next few weeks will be continuing our planning and day-to-day operations in line with the latest advice and recommendations. This includes limiting travel and face-to-face meetings where possible on all our projects:
Out On An Island.  Our team will be working remotely from home, with online meetings and no face-to-face contact, we are suspending the remaining oral history interviews until the prevalence rate of the virus has fallen again, as well as postponing all archival research visits, public workshops. We are also reviewing our future public events for this project and will make an announcement shortly.
Summer Productions. We were meant to start a research and development for a new production in Japan, as well as rehearsals for a new production for the Summer Festival Season and autumn tour. Those might postponed too, we are currently in discussion with funders, venues and artists before we can make an informed decision.
StoneCrabs Young Directors Programme. Mentoring sessions are taking place online. Our young directors are fired up more than ever to continue with the programme and create work that reflects the challenging, uncertain and ever-changing world we live in.
We look forward to keeping you informed of all our activities in the following weeks and to welcoming you to both StoneCrabs Young Directors Launch Party and Festival in a few months' time.
Thank you for your understanding and continued support.