Our 2014 Young Directors are Caitlin Heaton, Sigvi Johansen, Tristan Fynn­Aiduenu, Chloe France, Laura Remmler, Hannah Sharkey, Matthew Iliffe, Camilla Borges, Artur Assis, Jennifer Iswara, Kwaku Kyei­Manu and Sian Davila. Together they formed the Gobstoppers Collective and produced an eclectic 4­night festival at the Albany, Deptford in February 2015.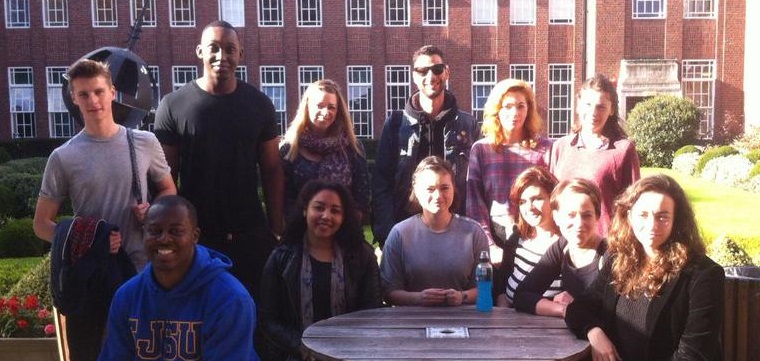 Caitlin Heaton directed One Day When We Were Young by Nick Payne
Sigvi Johansen directed Haunting Julia by Alan Ayckbourn
Tristan Fynn­Aiduenu directed Little Baby Jesus by Arinze Kene
Chloe France directed Red Cross, Sam Shepard
Laura Remmler directed Novecento by Alessandro Baricco
Hannah Sharkey directed Low Level Panic by Clare McIntyre
Matthew Iliffe directed Precious Little Talent by Ella Hickson
Camilla Borges directed Tender Napalm by Philip Ridley
Artur Assis directed The Chairs by Eugene Ionesco
Jennifer Iswara directed Being Norwegian by David Greig
Kwaku Kyei­Manu directed Random by Debbie Tucker Green
Sian Davila directed Collected Stories by Donald Margulies
---
The project was supported by Arts Council of England / Grants for the Arts, Lewisham Council, Woodward Charitable Trust, Hope Austin & Pilkington Trust, The Jack Petchey Foundation,
Regents University, London and the London S Trust.