Click here to download our 17th Oct Media Release.
We are delighted to have been successful in our application to the Culture Recovery Fund. As a company made up of freelance theatre makers, this fund is a lifeline for StoneCrabs Theatre as it enables us to continue employing our key workforce.  Like many of our fellow theatre companies and peers, the past seven months have been incredibly difficult. Being one of the lucky ones makes us humble and immensely grateful.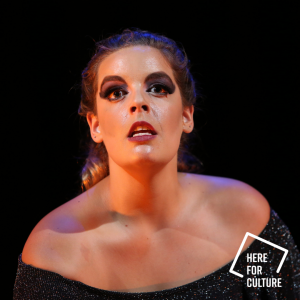 We thank DCMS and Arts Council England for their support. The Culture Recovery Fund is securing the future of StoneCrabs Theatre by helping us through these challenging times. It ensures that we can continue engaging with diverse art makers, communities and participants in the short to medium terms and for years to come.
This grant means we are able to retain key skills and expertise, so we can continue delivering bold, socially engaged theatre that champions under-represented voices. It will enable us to continue our flagship training programme, which since 2006 has launched the successful creative lives of many young artists from diverse backgrounds. The grant will also support us in continuing to shine a light on hidden stories through our community engagement programs.
Over the next months, we will be further embracing new technologies and progressing with R&D, main productions, youth training, community engagement programmes, international collaborations and online events.
Out On An Island
Our oral history project celebrates 100 years of the LGBTQ+ community in the Isle of Wight. It will culminate in a book to be published early 2021, along with an exhibition at Quay Arts, Newport. We have partnered with Prettyr, an Isle of Wight based marketing agency, to make a short film on LGBTQ+ historical figures with a connection to the island.
StoneCrabs Young Directors Programme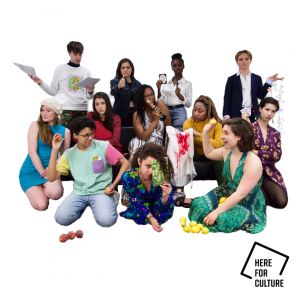 The programme has fully adapted to an online format and just completed after four months of intensive professional training. This project is now moving towards the planning and production phase for the Young Directors Festival in April 2021. This hybrid festival will be online with a socially distant live audience.
Heights of Divine Apathy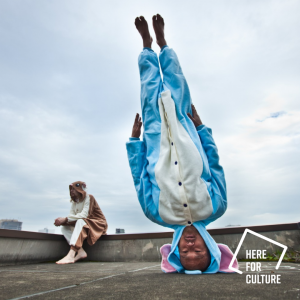 Our international co-production with Japanese partners Busu Theatre is currently in the R&D online phase. We will perform the final production in Japan, Isle of Wight, London and Edinburgh in 2021.
In addition to these projects, we are very excited about a new pilot scheme for young theatre makers on the Isle of Wight. We will be making an announcement about this over the coming months.
Thanks to the government's #CultureRecoveryFund, we can continue to be #HereForCulture.