The Nigerian Heritage Project involved a research and oral history interviews carried out by a working group of 12 participants led by Bola Agbaje, and workshops delivered to over 100 South-East London community members. The group carried out 10 oral history interviews with Nigerian migrants to London during the Nigerian Civil war years of 1967-1970. All interviews are documented in the book and DVD titled From Biafra to England: Nigerian Heritage Project.
The book and documentary presents stories from skilled workers and immigrants who left Nigeria as a result of civil war, and spotlight their contributions to shaping the social and cultural identities of London communities.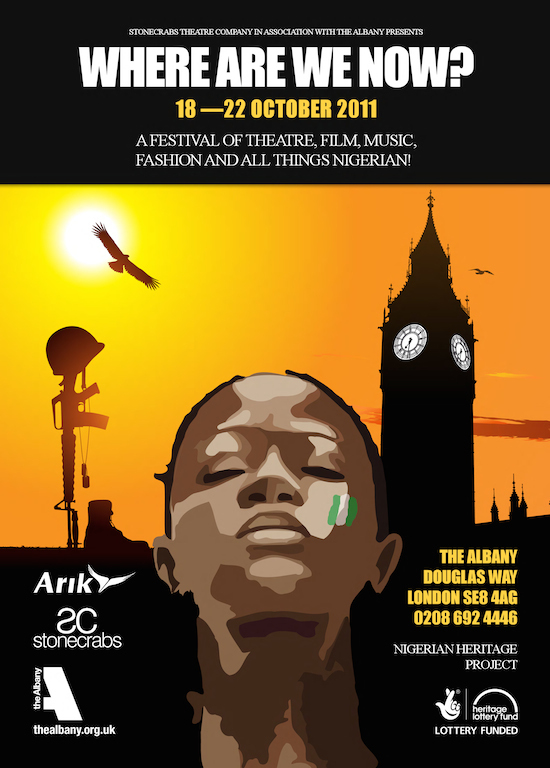 The Nigerian Heritage Project is the brainchild of Franko Figueiredo, Artistic Director of StoneCrabs Theatre, and was funded by the Heritage Lottery Fund. Working with young people in the area of South- East London Stonecrabs Theatre realised the desire of the young people to see more positive black role models projected in the community, and to find their identity reflected in contemporary Britain.
Head of Heritage Lottery Fund London, Sue Bowers, said: "This project taps into the wealth of information and artefacts about Nigerian culture and traditions to be found in London museums, and introduces them to a new audience of young people and their families. They will gain an understanding of their cultural heritage and events that have shaped Nigeria's identity over the past 50 years. This knowledge will be spread to the wider ethnic community."
Oral Historian, Rib Davies, added: "I am very pleased to see that this project is producing not only this excellent book but also a DVD, on which the voices themselves may be heard. Oral history captures spoken voices – the intonations, the emphases, the pauses – and of course the specific vocabulary and accent that results from life in a particular time in a particular social milieu in a particular place. This is invaluable.
This publication is a remarkable one, exploring life-changing events through the words of those who have lived through them. The contributors look back on the rich complexities of ethnic, religious, cultural and political conflict, on the role of state propaganda and of beliefs that counter such blandishments; they pass on to us their personal, lived experience of post-colonialism and of adapting to life in the UK. These testaments are important, for Nigerians in Britain and those in Nigeria, as well as for the wider public. And they are particularly important for the descendants of all those who lived through these events, as one of the project contributors commented: 'A river that forgets its source will run dry.' "