StoneCrabs 'Island Young Creatives' films to premiere at Cineworld Newport, Isle of Wight
Featuring Skin by Ben Murray and When the dust settles by Sam Lapham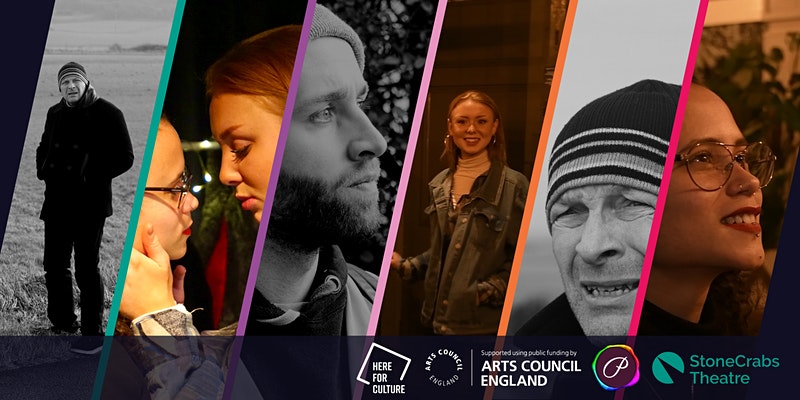 The premiere of two brand new short films from the Island Young Creatives, a programme by StoneCrabs Theatre on the Isle of Wight, will happen on Wednesday, 30th March at Cineworld Isle of Wight at 7.30pm. The evening will be introduced by our Young Creatives, and the screening will be followed by a Q&A with the writers/directors.
When The Dust Settles by Sam Lapham
Old wounds are open and hatchets are buried when father and son speak for the first time in years.
Cast: Mark Collins and Sam Lapham
Trailer:
Skin by Ben Murray-Homes
Passion bubbles to the surface as a couple on a date break the fourth wall revealing their inner feelings for each other.
Cast: Jamie Irvine, Alice Humphreys, Krysha Mansfield, Chris Beard, Oliver Fry, Dan Blacka, Andrew Butcher and Carrie-Louise Knight
Trailer:
This is Phase Two of the programme, which follows the success of phase one when 3 participants premiered their short films at Cineworld in September 2021. Phase Two commenced in November 2021 with participants receiving mentorship from Franko Figueiredo, Gael Le Cornec and Chris O'Donnell covering different aspects of script-writing, directing, storyboarding, editing and film producing.
If you are a young person interested in finding out more about the project, contact franko@stonecrabs.co.uk or find out more in the evening. 
The event is free, but donations are welcome as the event will be raising funds for the Ukraine crisis*.  
Booking is essential.
When: 30th March at 7.30pm
Where: Cineworld Isle of Wight
Book here: https://youngcreativespremiere.eventbrite.co.uk 
*Any money collected will be passed on to Disasters Emergency Committee – a coalition of 15 leading UK charities, who has launched a collective appeal to provide emergency aid and rapid relief to civilians suffering during the conflict https://www.dec.org.uk/appeal/ukraine-humanitarian-appeal