We are absolutely thrilled to share with you the latest updates and the exciting news
An Unforgettable Evening of Diversity and Camaraderie
It was a night to remember! On July 7th, we hosted a memorable launch event, "Pride In Self, Pride In Place" at the charming Caffe Isola in Newport. Supported by the National Lottery Heritage Fund and Isle of Wight Council, the project aims to celebrate the rich diversity of our island community.
Firstly, we welcomed familiar faces and new friends, including members of the LGBTQ+ community and allies, all eager to partake in the festivities. The evening brought together people from all corners of the island, ranging in age from 12 to 82 years old. From the start, the energy and excitement were palpable.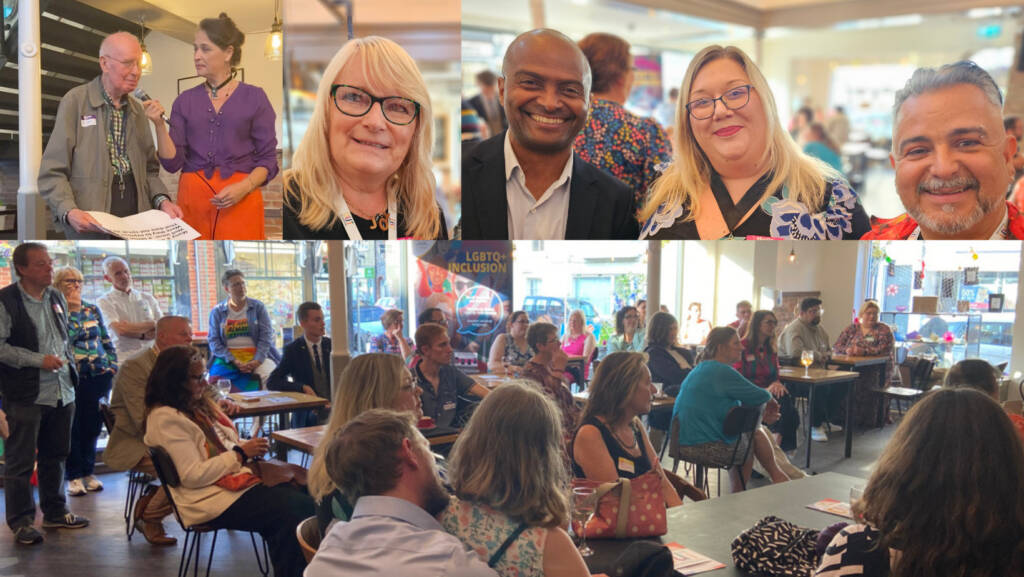 Vice Chair of the Isle of Wight Council, Councillor Karl Love, along with Deputy Mayor of Ryde, Councillor Jo Parks, and representatives of the NHS LGBTQ+ Staff Network, Michael Jones, Katie Bond, and Carlton Simmonds, were in attendance. BBC journalist Linda O'Connor and many illustrious friends, StoneCrabs board members, residents, and supporters also joined in on the festivities.
The night was indeed a roaring success, with attendees celebrating the Island's rich diversity. We thank all who came out to share in the experience and look forward to continuing our efforts to promote and celebrate inclusivity on the Isle of Wight.
Krysia Mansfield graciously hosted the evening performing poetry and songs, while the Ventnor Darlings uplifted our souls with entertaining song covers. It was an evening of engaging conversations, moving speeches, captivating poetry readings, and beautiful music, it all added to an atmosphere of incredible warmth and camaraderie.
Join Us on an Exciting Journey
It's amazing to see how many people have responded to our call for volunteers! Their passion and dedication are truly appreciated. Thanks to people like you who volunteer their time and effort, we can create a more equal society.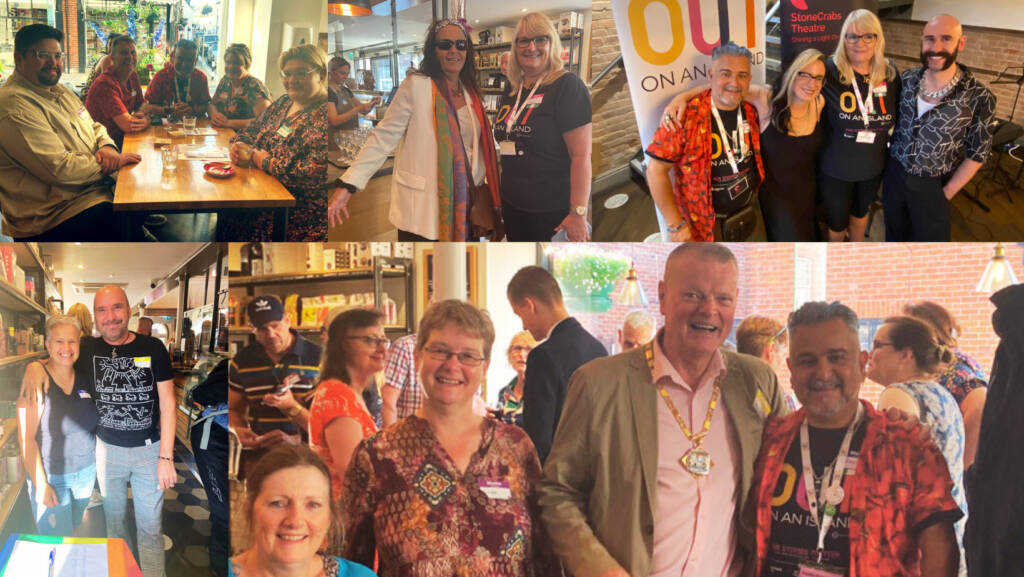 As we embark on our new journey, we have two main goals: Firstly, we will record fifteen new oral histories over the next 18 months. Secondly, we will organize island-wide events to celebrate the contributions of our LGBTQ+ community. Our research focus will be on the crucial role that the NHS played in Isle of Wight LGBTQ+ culture during the 1980s and 1990s. By doing so, we hope to honour the significant contributions of our community to society at large.
That said, we are on the lookout for volunteers with a range of skills and interests, be it oral history interviewers (free training on September 12 and 19), social media ambassadors, researchers, event helpers, stall assistants, and more. There are ample opportunities for you to get involved and be a part of this incredible project!
So don't hesitate, do get in touch with us to learn more about how you can lend your support to this amazing initiative. We'd be thrilled to have you on board!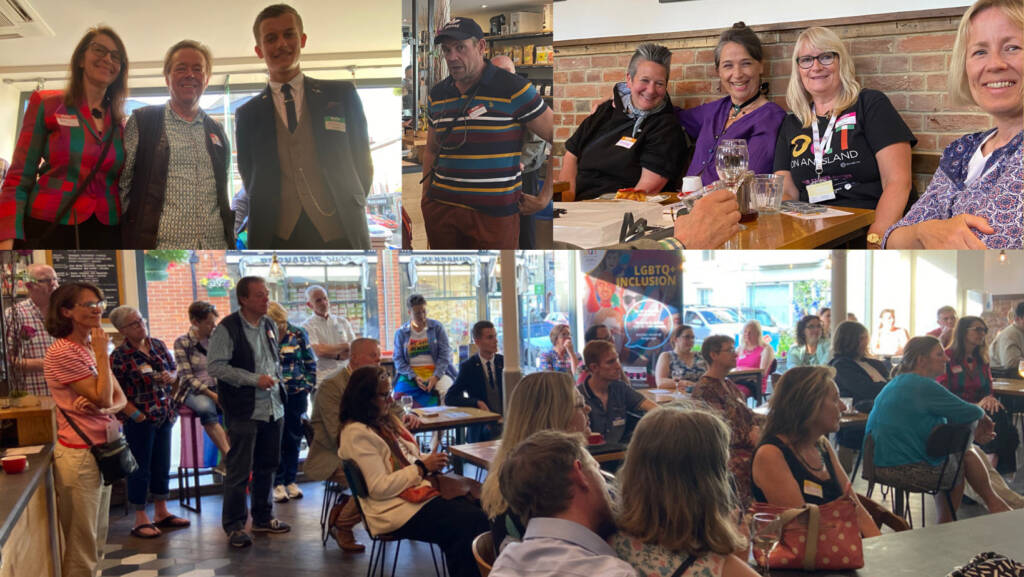 Isle of Wight Pride Rescheduled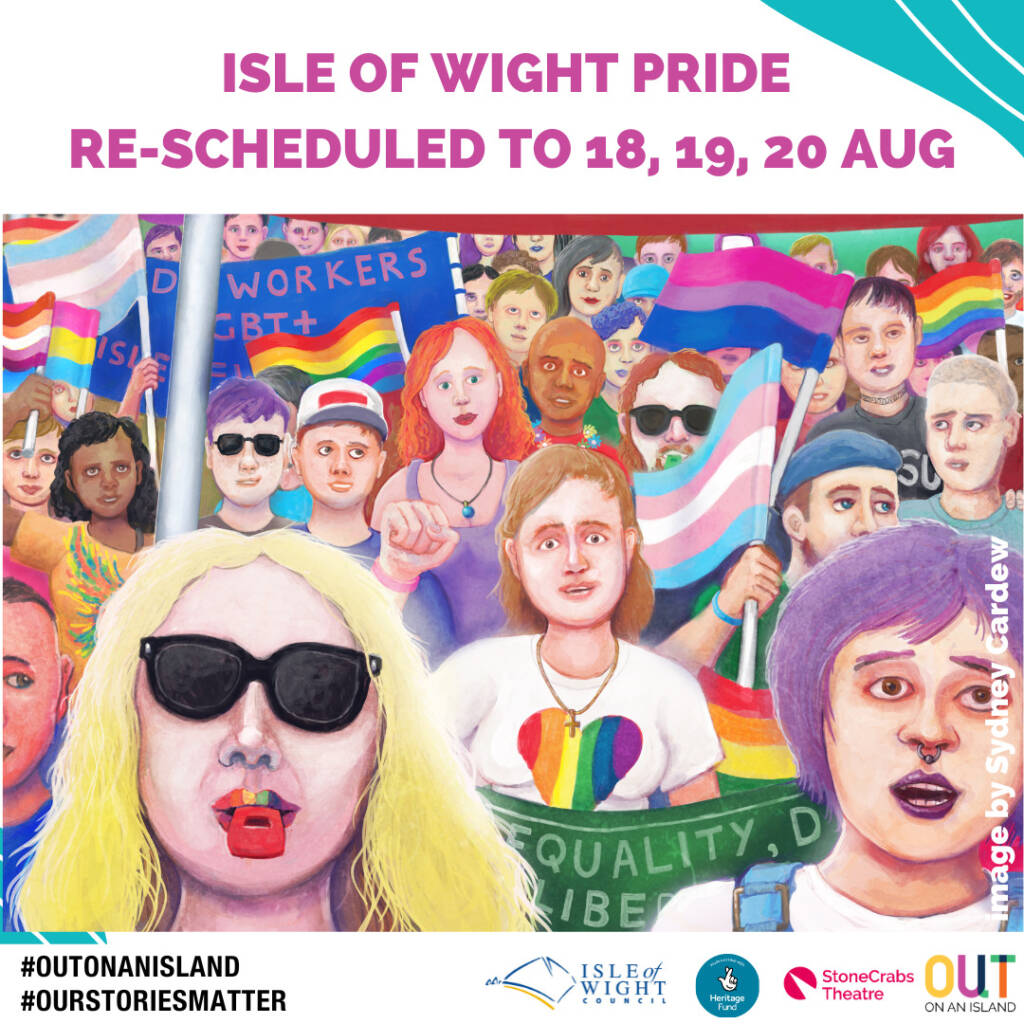 Isle of Wight Pride will be happening on August 18th, 19th, and 20th.  It had to be rescheduled due to high winds.
The parade will now take place on Saturday, the 19th.
Moreover, Out On An Island will have a stall on both Saturday and Sunday. Make sure to mark your calendars and join us for this vibrant celebration.
Would you like to march with us? please reach out: outonanisland@stonecrabs.co.uk 
International Book Awards news!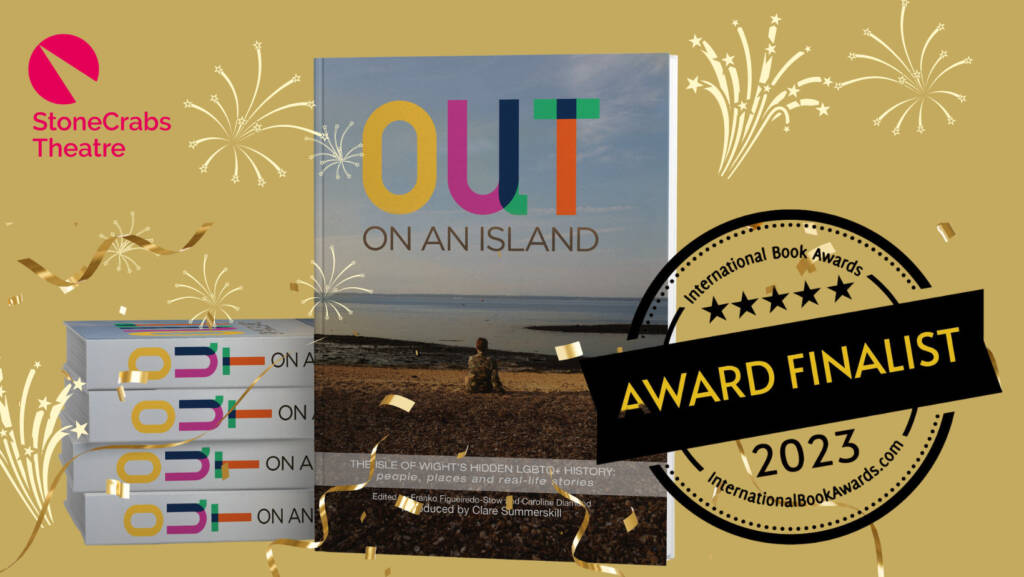 We're proud to announce that the"Out On An Island" book  is a finalist for the International Book Awards 2023!! The book is captivating readers worldwide, positioning it among the top contenders for this prestigious literary accolade.
"A wonderful rich history!" – Lord Michael Cashman
Click here to purchase your copy!
In Fringe Time: Camden Fringe in London & Ventnor Fringe on the Isle of Wight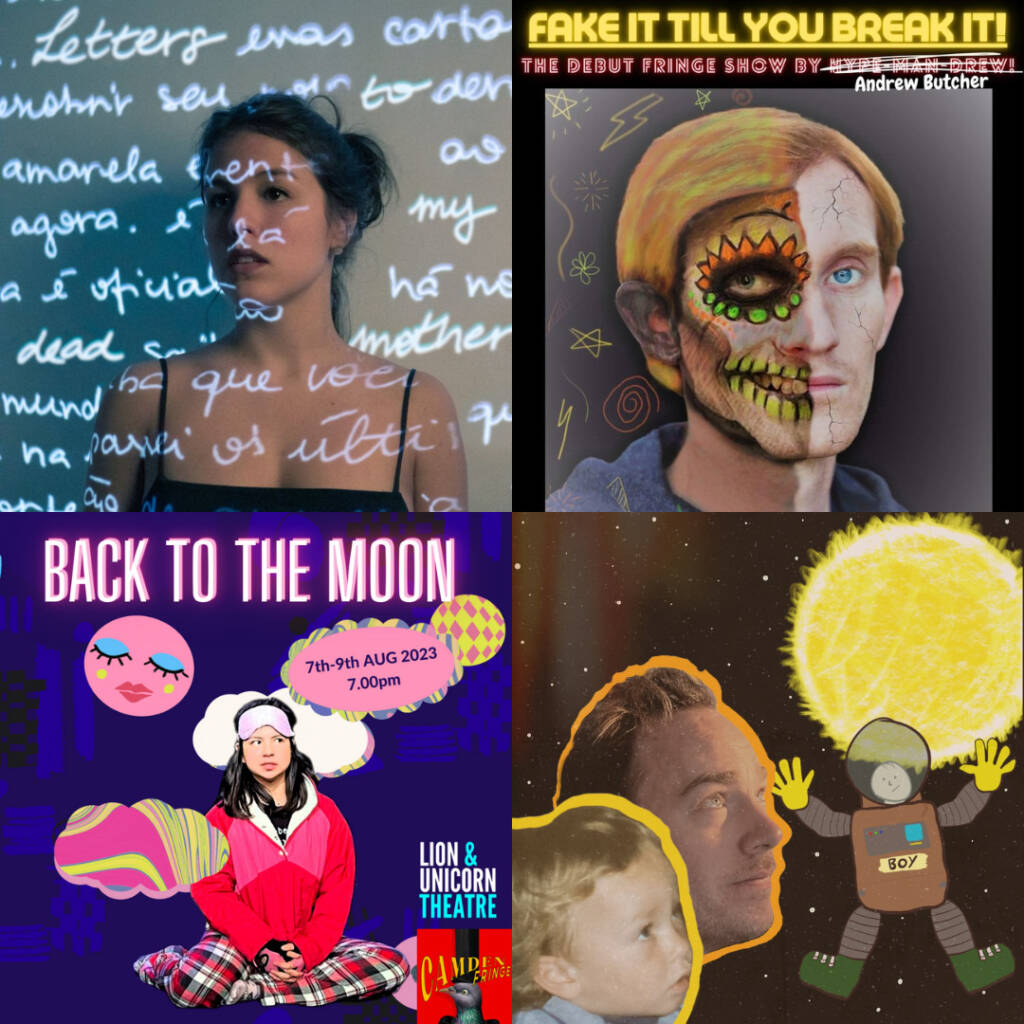 Lastly, Ventnor Fringe on the Isle of Wight! Join us at this incredible events celebrating creativity!
Check out these shows: Andrew Butcher (Fake It Till You Make It) Ben Murray Homes (The Boy Who Headbutted The Sun), and Ana Carolina Borges (Letters to My Dead Mother). 
If you are in London: our Directors In Practice Programme graduates Giovanna Koyama and Selwin Selwin Hulme-Teague are at the Camden Fringe Festival with Back to the Moon.
That's all for now folks!
We sincerely thank you for your continued support. And we are excited to journey with you as we pursue inclusivity, equality, and community pride.
Warm regards,
StoneCrabs Theatre Team