"We'll bring the World to the Isle of Wight and the Isle of Wight to the World"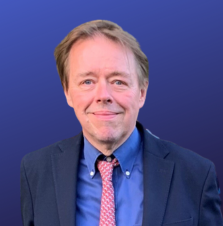 StoneCrabs is delighted to announce the appointment of Malcolm Marshall as the Chair of its board. Malcolm has a strong background in business, finance, cyber security, and governance. His expertise will undoubtedly contribute to the further development of StoneCrabs as a maker of innovative and socially impactful work.
Malcolm Marshall recently retired from the board of the Isle of Wight Youth Trust. There, he served as Chair for an impressive six years. Altogether, his passion for the Isle of Wight, the arts, diversity and inclusion make him a fantastic addition to the StoneCrabs family.
In his own words, Malcolm expresses his enthusiasm for joining StoneCrabs: 
"StoneCrabs is a beautiful, life-affirming, theatre company that draws inspiration and experience from as far apart as the Isle of Wight, London, Brazil, Nigeria, Japan and beyond. The company's experience in giving opportunities and voices to the young and under-represented has never been more important.    
I'm thrilled to be joining the StoneCrabs family as it grows roots into the cultural and artistic life of the Isle of Wight while keeping their very special international perspective.  I look forward to helping them nurture talent, promoting, producing and collaborating on a diverse range of vibrant and compelling stories.  We'll bring the World to the Isle of Wight and the Isle of Wight to the World. 
With its socially impactful touring stage productions, high quality community engagement projects and the expert training of the next generation of theatre makers, StoneCrabs is shining a light on untold stories and contributing to a richer and more diverse sector.  
I have been warmly welcomed by the amazing Almiro Andrade who I'm succeeding as Chair.  I hope that I can match the contribution that Almiro has made in supporting the company. And, on behalf of StoneCrabs thank them for the vital role they have played in the company's development and growth. I'm delighted that Almiro will continue to be involved with StoneCrabs bringing deep skills, experience and insights to our work.
A very big thanks to our amazing hard-working team and trustees and our wonderful supporters, partners, funders, artists, volunteers, participants and audiences. Your passion and support are vitally important to us." 
Committed to a more inclusive and diverse Island
Fabio Santos, the Executive Director of StoneCrabs, shares his excitement "We are thrilled to have Malcolm taking on the role of Chair of our Board. StoneCrabs is committed to nurturing and sustaining a creative dialogue between the Isle of Wight, the UK and the World. As well as shining a light on untold stories and nurture the next generation of diverse theatre makers. 
Malcolm's commitment to a more inclusive and diverse Isle of Wight – combined with his passion for what we do and stand for, are a perfect match. His experience and skills in business, finance, community and governance are invaluable. We look forward to working with Malcolm and benefit from his advice, guidance and support. Undoubtedly, It will help StoneCrabs go from strength to strength." 
Additionally, Franko Figueiredo, Artistic  Director of StoneCrabs, thanks Almiro Andrade for their exceptional contribution to the company during their time as Chair of the Board:"Almiro's leadership has seen StoneCrabs evolve into a better structured and more diverse organisation. They served as a sturdy bridge between the creative, executive and governance teams, focusing on the reassurance of our best policies and governance model, as well as championing the incredible work done by StoneCrabs everywhere possible. They've provided myself and the company with incomparable support."
Good bye and a heartfelt thank you to Almiro Andrade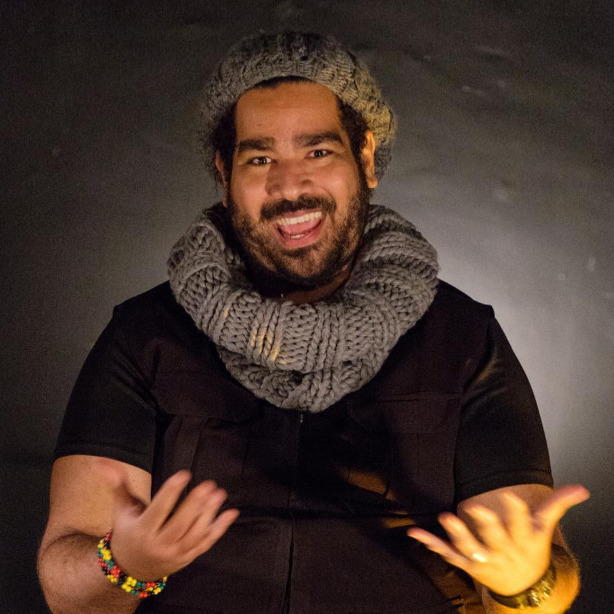 Almiro Andrade himself reflects on their time with StoneCrabs:
"I joined the StoneCrabs family in 2013 as an Artistic Associate, and it was an honour to have received an invitation to join in also as a member of the Board of Trustees of the company in 2014. I have accompanied the growth and changes in the managerial and creative landscape of StoneCrabs from a close perspective. And, I saw it blossom into a robust international company in the UK that sheds light onto untold stories. The incredible vision captained by the fantastic Artistic Director, Franko Figueiredo, is truly inspiring, inclusive and ground-breaking!
Moreover, after four years, it is time for me to pave the way to welcome our newly elected member of the Board of Trustees, and my successor as Chair of this incredible organisation, Malcolm Marshall.  
Malcolm stands out as the best candidate to guide us through upcoming challenges. Above all,  we continue to establish StoneCrabs as a local-global company. Evidently, Malcolm can help establish and expand our roots within the Island to propel our work towards new and existing audiences. I invite you all to welcome Malcolm into his new role, and to wish him all the best in the challenges ahead."
Regeneration, reinvention and resilience
StoneCrabs is immensely grateful for Almiro's invaluable contributions. They have played a vital role in the company's success, especially during the unprecedented challenges posed by the global pandemic.
Under the leadership of Malcolm Marshall, StoneCrabs has a promising future ahead. With its continued focus on regeneration, reinvention, and resilience, StoneCrabs looks forward to creating meaningful and impactful theatre experiences.
Sign up to our newsletter to keep uptodate with all our news!
31 August 2023