2022, a year of celebrations.
We are stopping to re-think, re-evaluate and recalibrate. Whilst we do so, have a look at the year that was our 20th anniversary. A year of accomplishments as well as challenges.
Interrabang gives us a new look
The company has gone through a major rebranding, having partnered with Interabang, an award-winning creative agency based in London. The rebranding is part of a greater strategy designed to give StoneCrabs visibility. And allow us  to continue amplifying the voices of diversity in the industry and putting untold stories on centre stage. Adam Giles, Creative Director from Interabang says: "We were keen for their new brand to make a connection between what StoneCrabs do in a practical sense – theatre – but also the bigger picture: shining a light on diversity, social issues and untold stories".
He continues: "We looked to the language of spotlights to communicate this, creating a graphic system that can be used on all of their communications to 'shine a light'. This is distilled into their logo, which also playfully references the wonderful story behind the StoneCrabs name – a crab which can lose its claw only for it to adapt and renew, coming back stronger." You can read more about it at Design Week.
StoneCrabs 20th anniversary activities kick off
We kicked off our 20th anniversary of developing high-quality theatre productions, community projects and training programmes by launching the Out On An Island project book – published by Medina Books.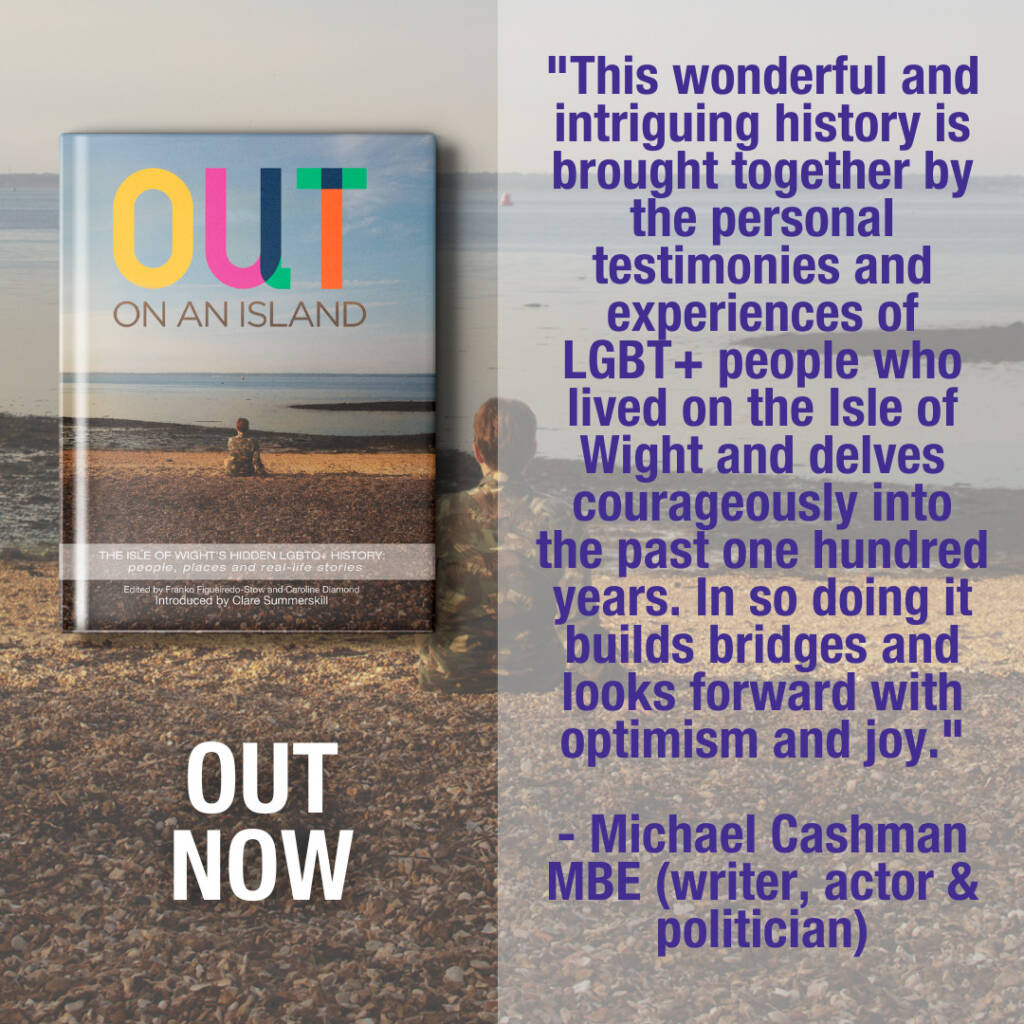 We launched the book in 2 major event at Carisbrooke Castle Museum on  the Isle of Wight and at London Metropolitan University.
The Out On An Island, An Untold Exhibition was at display at  Carisbrooke Castle Museum, Isle of Wight for six months from February to July.
And supported by the Museum and Schools project, we delivered free LGBTQ+ Awareness workshops for Island Schools as well as Arts & Well being workshops, and many pop up cafes. We continue to work with Museum and Schools in 2023, and have now set up a Teacher's focus Group.
The exhibition re-opens in London, Feb 23. Watch this space.
Directors In Practice programme
We brought the Young Directors Training programme back in a full revamped version now called Directors In Practice programme.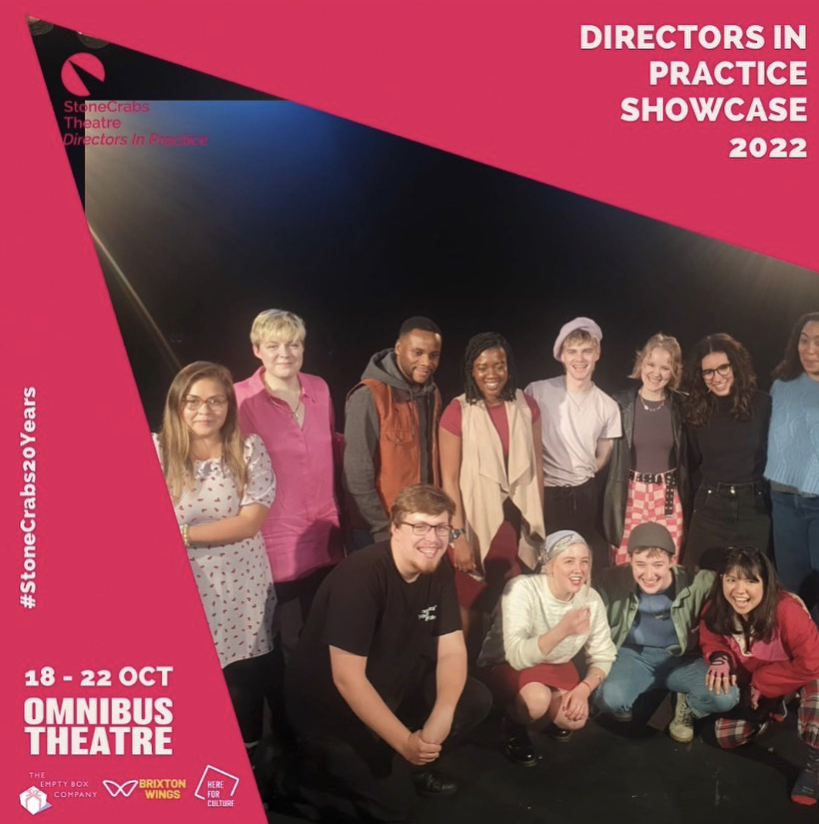 The Directors In Practice opened for applications earlier in the year. Our Young Directors Training Programme alumni Katie-Ann McDonough and Rebecca Gwyther  joined the company to lead the newly titled programme. This is an initiative to help directors reach the next stage in their artistic journey. A practical course that gives participants (with a variety of backgrounds and experiences) the space and time to examine their practice in detail. They also gain more experience by directing actors in the rehearsal room and working closely with practitioners at the top of their game.
This funded 6-month long programme is provided free of charge, and takes place across Saturday practical sessions to hone the directors' skills, followed by a platform to showcase them through a festival at Omnibus, Clapham. It is accompanied by Wednesday evening sessions to learn the inner workings of directing a theatre production. Each director will get the opportunity to direct a one-act play of their choosing, with the Saturday sessions covering a range of topics and hosted by industry professionals.  In addition, two producers in training will also be learning how to work closely with a creative team through mentoring, sessions with industry leaders and practical producing of the festival at Omnibus.
Utter Mess International Summer project.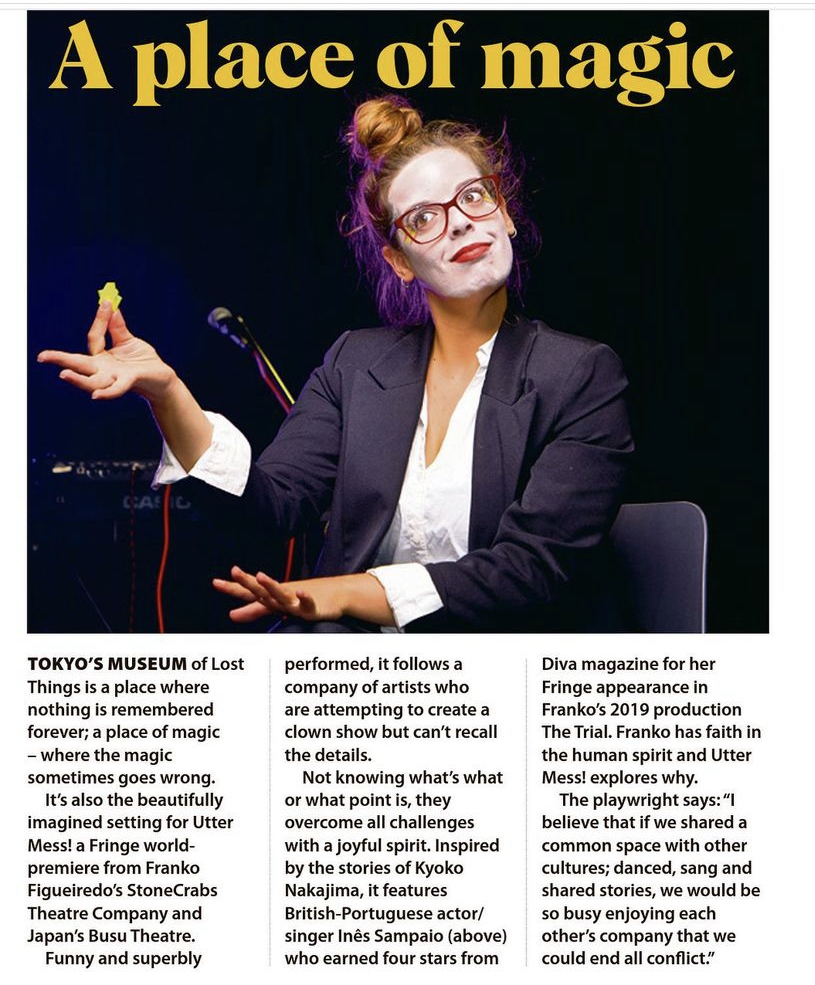 Over the Summer we travelled to Tokyo to work with Busu Theatre in our new production Utter Mess!, a brand new show which toured Japan and UK with great public and critical acclaim.
We work towards mould-breaking theatre, challenging current aesthetics and form. And so, it is important for us to hear how audiences are enjoying – or not enjoying – our work. Breaking form often leads to polar opposite opinions; As a result, it can be a bit like marmite. We understand that.  Specially as we can be playing with a particular style or technique in such a way that what we produce is completely out of the box.
Producing Utter Mess! provoked just a much joy as discussion; read here what the audiences and critics said.
Parallel to the production we delivered workshops on intercultural practices as well as local artists 'curtain raisers'.  Click here to watch the trailer.  Utter Mess! comes out online on demand in 2023.
A year rich in activities for everyone
It was a year rich in activities for everyone. Other highlights include:
Island Young Creative, from stage to screen.
Our The Island Young Creatives project saw us delivering 24 workshops and practical sessions to 2 groups of young people on the Isle of Wight.  (junior group aged 14 – 16 year olds) and the senior group (aged 17 – 30 year olds). We were able to support two members of the senior group, Ben Murray-Homes and Sam Lapham, to produce 2 new short films which were screened at Cineworld Newport in the Spring.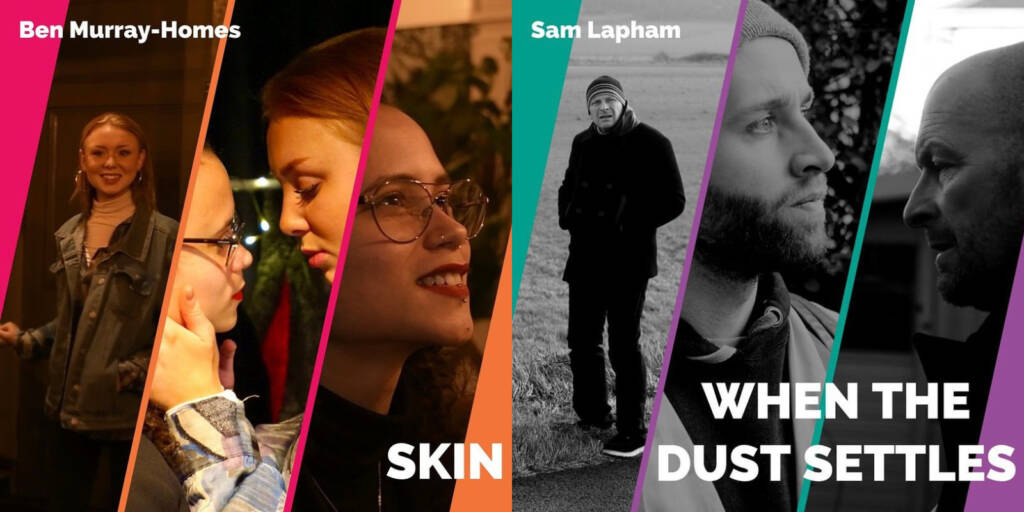 Isle of Wight Young People's theatre consultation. 
In May we carried out a consultation with young people on the Isle of Wight. We will publish the full report very soon. It was an important exercise to understand the theatre provision gaps for young people on the Island. As well as their needs at in these post-pandemic times.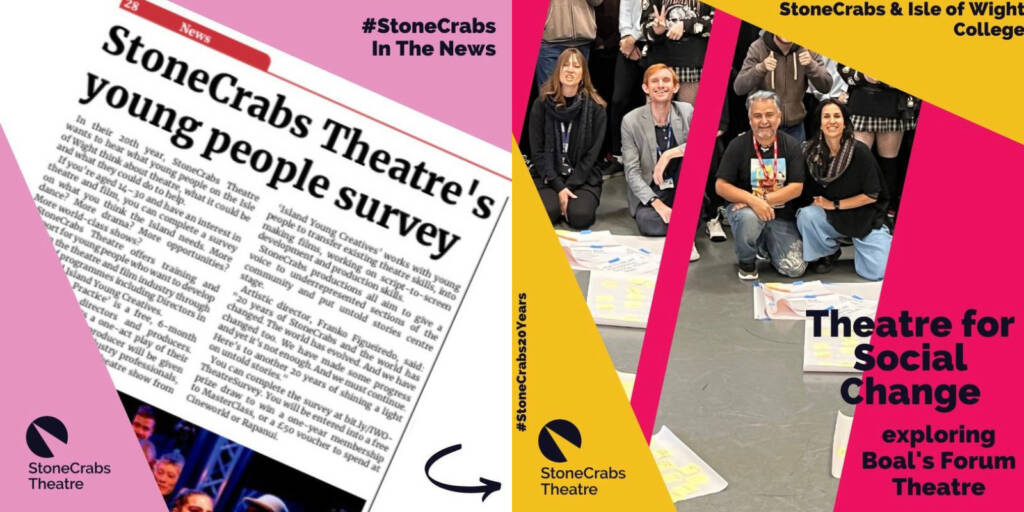 Isle of Wight LGBTQ+ Heritage Trail & Proms
Our Out On An Island, Isle of Wight LGBTQ+ Heritage Trail & Map is now featured on Visit Isle of Wight website. You can download the map below to follow the trail. It pinpoints notable figures and the Island locations they are connected with. The map was designed by local DJ and graphic artist Spike Spondike.
We were very proud to have performed Oral History extracts from the Out On An Island book, together with the first full public performance of our 'work in progress' Joe Carstairs Open Air Cabaret Show performed by Krysia Mansfield at the Isle of Wight Proms as a curtain raiser to Ru Paul Drag Race night.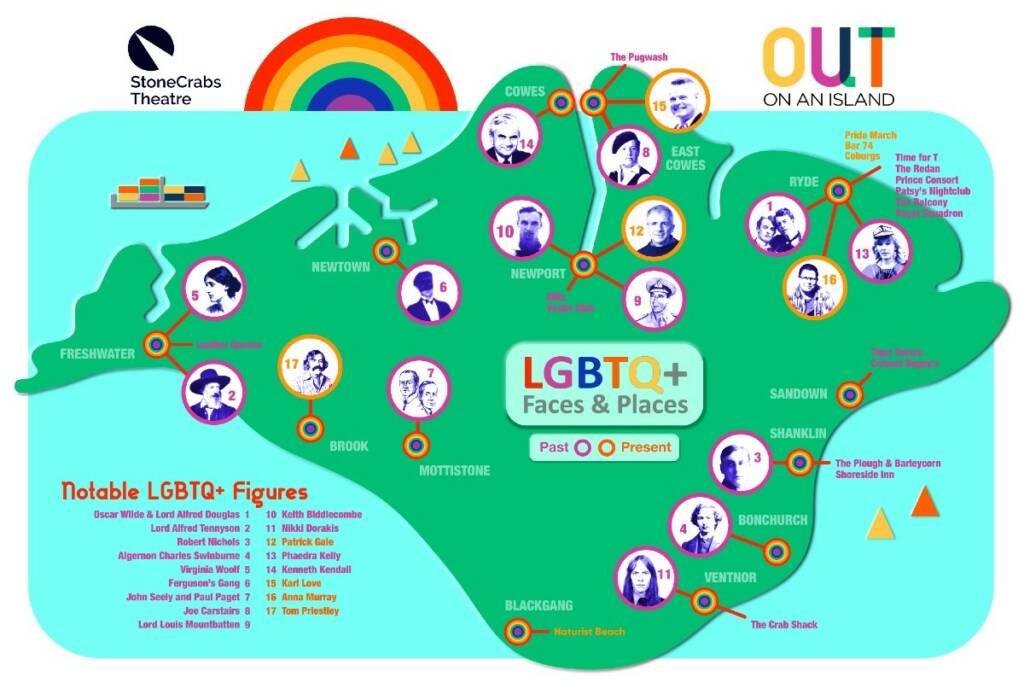 A year where we welcomed new patrons, new associates and new trustees
We were thrilled to announce Lynette Linton and Freddie Opoku-Addaie as our new patrons. And just as excited to welcome Hazaud Regis Gnaly, Paloma Jacob-Duvernet and Paul Armfield to our Board of Trustees!

We also welcomed new Associate Producers Georgia Newman and Daniela Cristo Mantilla! As well as Katie-Ann McDonough and Rebecca Gwyther who led the Directors In Practice programme in 2022.

A story of survival through reinvention and collaboration
With 20 years on the road and counting, StoneCrabs has continued to evolve, refine and regenerate. This process has been visible through our high-quality productions, outreach work, and the training of the next generation of theatre directors.
Franko Figueiredo, Co-Founder and Artistic Director, says, "20 years of StoneCrabs is a story of survival through reinvention and collaboration. The world has evolved, we have made some progress and yet it is not enough. We must continue fighting for equity and diversity. Here's wishing for another 20 years of shining a light on untold stories. May we continue having the encouragement from all our supporters on the journey ahead."
We must not forget to acknowledge that the work we achieved this year would not have been possible without funding grants from National Lottery Heritage Fund, Isle of Wight Council, Arts Council Project Grants and Recovery Fund, Great Britain Sasakawa Foundation, Southern Water, Unity Theatre Trust and sponsors like Brixton Wings, The Empty Box company and all the wonderful angels who have supported us through crowdfunding, gift-aid donations, and of course audiences buying tickets. We are very grateful for all the support received.
Click here to watch our Chairperson, Executive Directors and other StoneCrabs team members talk about 2022 the year that was.
Stopping to re-think, re-evaluate, re-calibrate
It has been fantastic to spend the year celebrating with so many artists, young people and local community groups. And now it is time we take a break.  As a group of free-lance artists working together deliver excellent work, it can be exhausting. And we recognise the need to give ourselves permission to take time to re-think, re-evaluate and recalibrate, without pressure.
And so, we will be pausing from November 2022 through to January 2023.
Warmest wishes from all the team.